News from our Patrons
Geosyntec to Sponsor the Society of Women Engineers 2016 Annual Conference
Geosyntec will sponsor the Society of Women Engineers (SWE) 2016 Annual Conference at the Pennsylvania Convention Center in Philadelphia, Pennsylvania on October 27-29, 2016. With 10,000 attendees expected, the SWE Annual Conference is the largest conference in the world for women in engineering and technology.
Read full article here...https://www.geosyntec.com/news-and-events/item/5116-geosyntec-to-sponsor-the-society-of-women-engineers-2016-annual-conference.
Patrons of AAEES
Patrons of the Academy are organizations that are distinguished by providing financial support to the Academy's programs in addition to their engagement in specialty certification of their Engineers and Scientists. They are dedicated to a collaborative effort with the Academy in pursuit of Excellence in Environmental Engineering and Science.
Education and Student Center
K-12 Resources
AAEES Career Center
EES Foundation
The Environmental Engineering and Science Foundation, a 501(c)(3) non-profit organization, was established by AAEES. The Foundation is dedicated to supporting environmental engineering and science education, basic research to advance environmental engineering and science, and public education regarding environmental issues.
News You Can Use
Fracking Wastewater is Mostly Brines, Not Human-Made Fracking Fluids
Video of Livestream Now Available
AAEES recently held a free livestream for our Student Members and Young Professionals. The stream featured the winner of AAEES's Superior Achievement Award, Dr. Daniel Oerther (Chair of Environmental Health Engineering at the Missouri University of Science and Technology) who shared the story of his team's innovative water project that improved the lives of 75,000 people in Guatemala. Click here to view the video of the livestream.
Date: October 17, 2016
Source: Duke University
Summary: Human-made chemical-laden fracking fluids make up less than 8 percent of wastewater being produced by fracked wells; more than 92% of it is naturally occurring brines, which carry their own risks but may have beneficial re-uses, say investigators.
Naturally occurring brines, not human-made fracking fluids, account for most of the wastewater coming from hydraulically fractured unconventional oil and gas wells, a new Duke University study finds.
"Much of the public fear about fracking has centered on the chemical-laden fracking fluids -- which are injected into wells at the start of production -- and the potential harm they could cause if they spill or are disposed of improperly into the environment," said Avner Vengosh, professor of geochemistry and water quality at Duke's Nicholas School of the Environment.
"Our new analysis, however, shows that these fluids only account for between 4 and 8 percent of wastewater being generated over the productive lifetime of fracked wells in the major U.S. unconventional oil and gas basins," Vengosh said. "Most of the fracking fluids injected into these wells do not return to the surface; they are retained in the shale deep underground.
"This means that the probability of having environmental impacts from the ...click here to continue.
AAEES on Twitter
Upcoming Events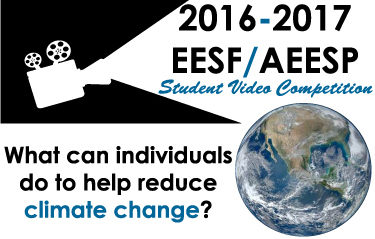 ---
AAEES on YouTube
Thank You Sponsors

2016 AAEES Awards

2016 AAEES Awards

2016 AAEES Awards

2016 AAEES Awards

2016 AAEES Awards

2016 AAEES Awards

2016 AAEES Awards

2016 Excellence in Environmental Engineering Education Award

2016 Excellence in Environmental Engineering Education Award

2016 Excellence in Environmental Engineering Education Award

2016 Eckenfelder Graduate Research Award

2016 Eckenfelder Graduate Research Award

2016 Eckenfelder Graduate Research Award

2016 Innovyze Excellence in Computational Hydraulics/Hydrology Award

2016 Brewster Snow Award

2016 Brewster Snow Award

2016 Eckenfelder Industrial Waste Management Medal

Program Accreditation

Sponsoring Organization

Sponsoring Organization

Sponsoring Organization

Sponsoring Organization

Sponsoring Organization

Sponsoring Organization

Sponsoring Organization

Sponsoring Organization

Sponsoring Organization

Sponsoring Organization

Sponsoring Organization

Sponsoring Organization

Affiliate

Affiliate

Affiliate

Affiliate

Partner

Partner

Program Partner

Program Partner

Program Partner